October 26th, 2018
Modeled after the successful Indianapolis TenPoint Coalition, Fort Wayne's program will be the next step in positively influencing the lives of black males, families and neighborhoods by implementing proactive strategies to improve life outcomes, increase the quality of life and enhance community pride.

After collecting and reviewing data, the City has identified the Oxford Community Association as the first recipient of the City's TenPoint Coalition initiative. Local TenPoint Coalition Foot Patrols will begin building relationships with Oxford neighborhood residents and will maintain a constant presence in the area. The focus will be on addressing youth gun violence as well as improving conditions and the quality of life for residents in the areas of education, health, and housing.
Trinity English Lutheran Church became the first financial partner to join with Fort Wayne UNITED in creating a TenPoint Coalition in Fort Wayne. With support from the following private donations and Attorney General Hill's office, Fort Wayne UNITED has received the funding needed to launch Fort Wayne's TenPoint Coalition: Sweetwater Sound, YMCA of Greater Fort Wayne, Ambassador Enterprises, Arlan Friesen, Patti Hays, Wallen Baptist Church, Liz and Derek Berkes from Waiter On The Way, and Parkview Health.
View the full press release.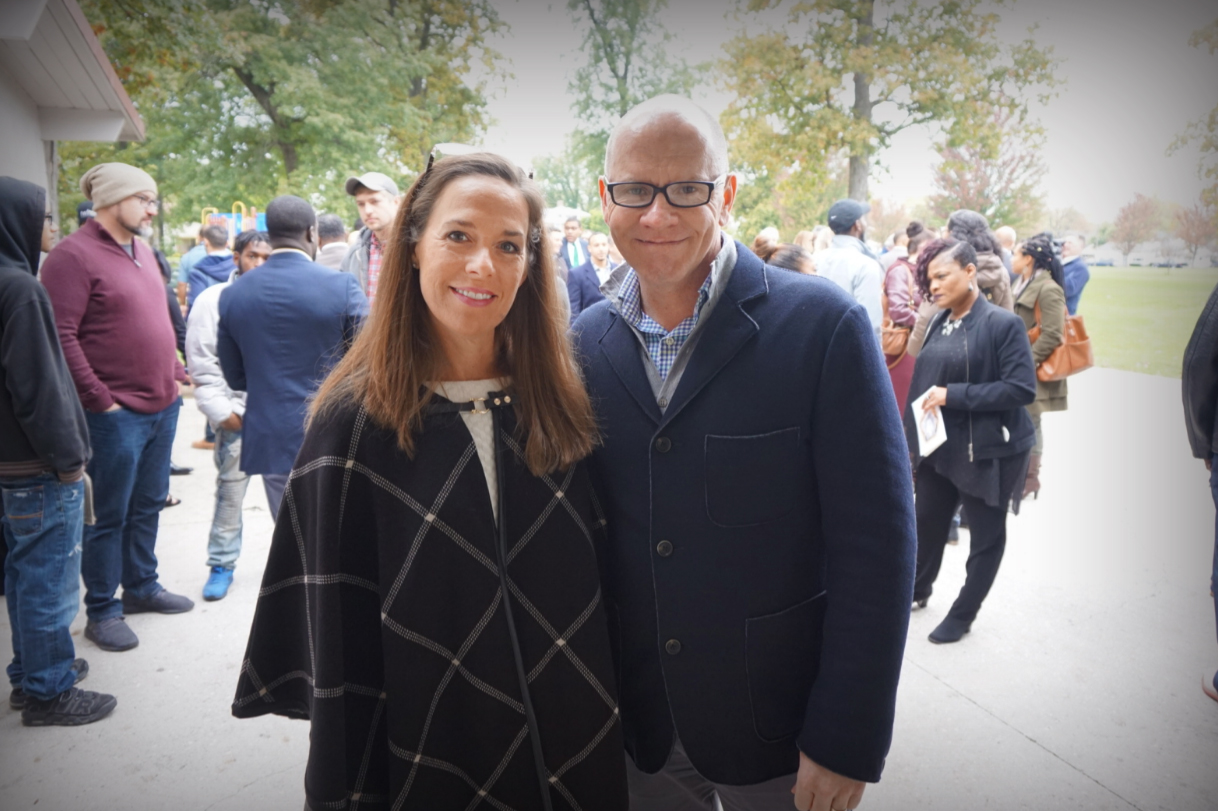 Photo: Liz Berkes and Derek Berkes at Weisser Park on October 25, 2018 for the TenPoint Press Conference
By Stephen J. Bailey