April 16th, 2023
Buffalo Wings & Ribs has been one of our most-delivered-from locations for years. They have the kind of food that allows you to roll your sleeves up and dive in. You are going to love every single second of that tangy crispness that bursts with flavor. After one taste, you will understand why Buffalo Wings & Ribs is continually one of our top delivery locations!

Their menu isn't unique for the sake of being unique, yet their product as a whole is one of a kind. By doing what they do best (chicken wings, special sauces, appetizers, soups, salads, and unique appetizers), they have become the local source for making sure local game nights, local events, evenings at home, and Super Bowl parties are such a success. They have created sauce options that range from "mild" to "suicide" and include tastes such as BBQ, Teriyaki, Mesquite BBQ, Shanghai Red, Cajun Inferno, or any sauce with Garlic flavor added.
Mild does the trick when combined into their Teriyaki sauce. The wings hit the spot and will keep you coming back for more, and soon. You can also enjoy sides like their baked potatoes, side salad, chili, and Buffalo Wrap (spicy buffalo chicken with lettuce, tomato and a blend of two cheeses wrapped in a tortilla shell). Everything is spot on.
Check out their online menu on the Waiter on the Way website and place your order today! Be the one to make your party a hit, and order wings for your entire crew in a variety of flavors and spices. You won't regret it and there will be something that everyone can enjoy!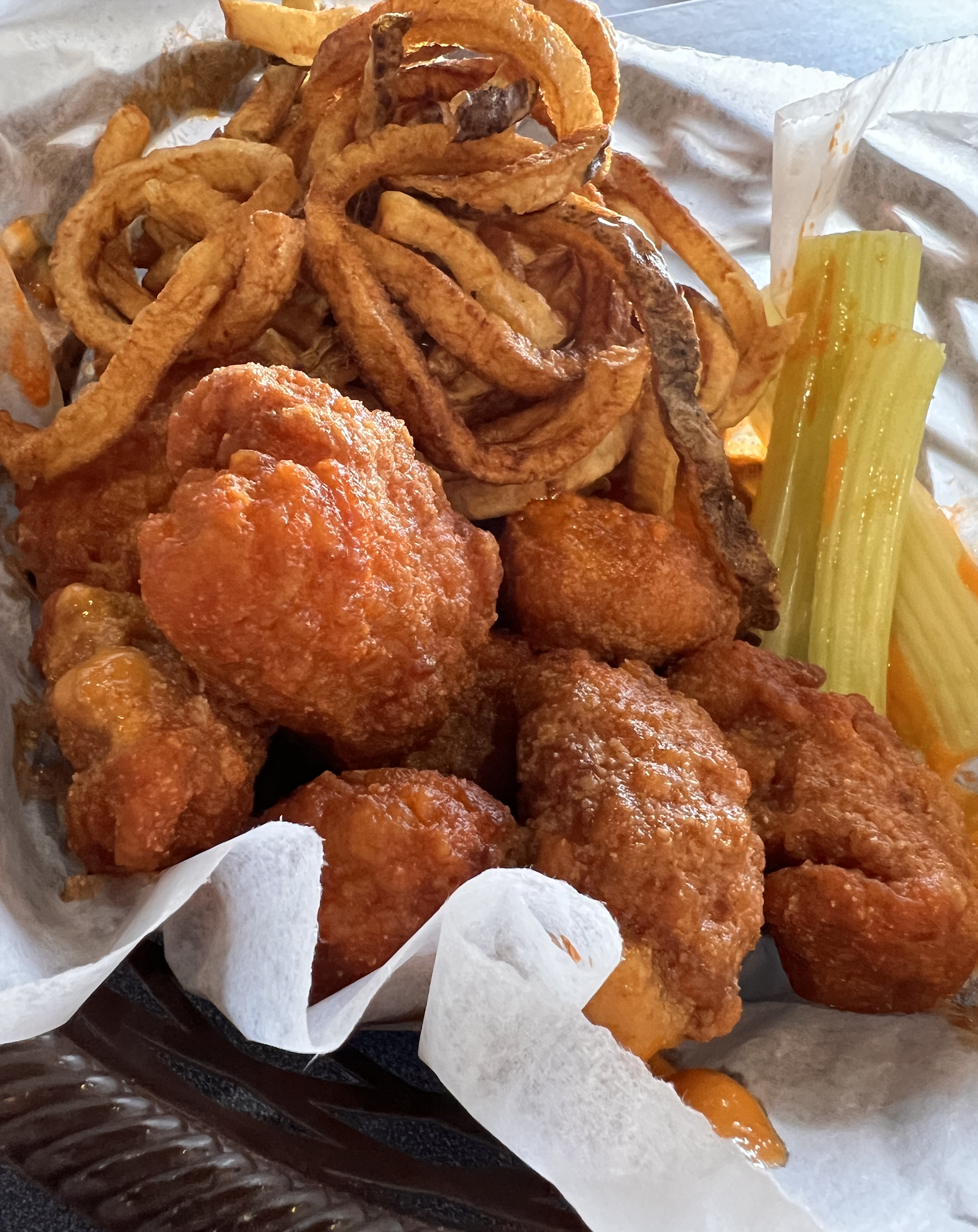 By Stephen J. Bailey