August 13th, 2020
Sunday brunch! It's two words in the english language that represent some of the best food experiences of my life. Sunday brunch is more than just breakfast or lunch, it's about waking up a little late because you worked hard all week and stayed up a little too late the night before. It's the opportunity to get together with your friends and rehash all of the events of the weekend over fluffy eggs, crispy bacon, and a spicy Bloody Mary.
One question I hear regularly from friends that visit Fort Wayne as well as from longtime residents alike is "do you know anywhere in town that serves brunch?" My answer is usually a list of three or four local establishments. Granite City is always on that list.
If you haven't stopped by for their Sunday brunch at Granite City, I highly recommend it. With Sunday brunch hours from 9 a.m. to 2 p.m., they are serving up eggs, toast, bacon, cinnamon rolls, fruit, hash browns, sausage, biscuits, french toast, gravy, and so much more!
Stop by on Sunday and load up on some delicious food. With a one price deal for as much food as you can handle, come hungry and leave happy. With an easy and open atmosphere that is both family friendly and a hot spot for adults, this could become your regular Sunday brunch spot. If you can't make it but want to order something else off the menu, give Waiter on the Way a call and check out their online menu!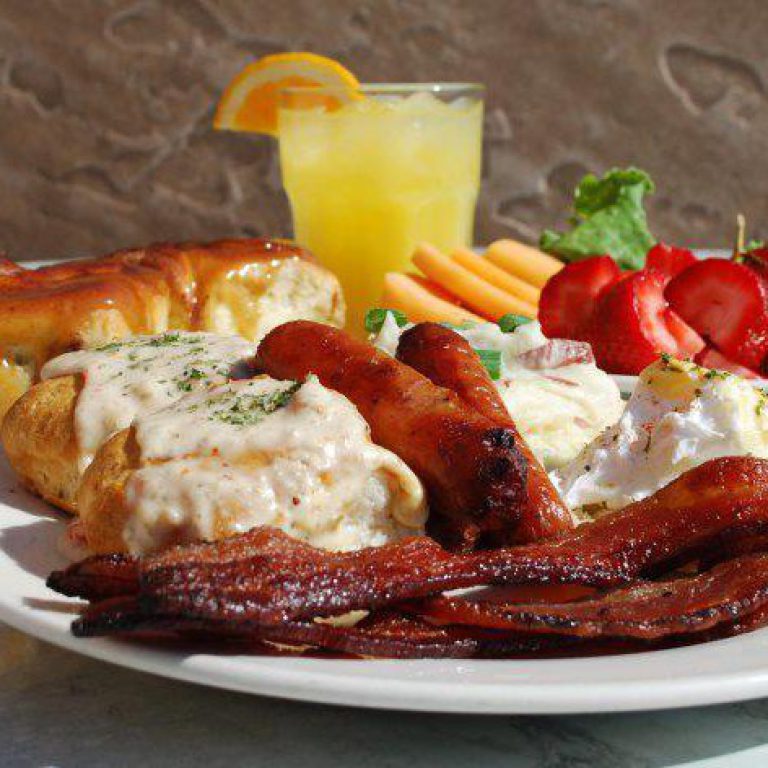 By Stephen J. Bailey