January 23rd, 2023
Zianos Italian Eatery prides themselves on fresh homemade dishes and accommodating hospitality in all of their Fort Wayne locations. They offer a full Italian menu that caters to their customers while their company caters to the community and stays active in their actions to helping others. Even for those ordering food for carry out, the food itself is an experience and each bite represents all the hard work that Zianos puts into creating that experience.
Their menu includes Parmesan, Alfredo, Mostaccioli, Lasagna, Ravioli, Spaghetti, and any other Italian dish you could possibly crave. They also offer sandwiches, soups, salads, and a well-balanced Gluten Free menu. Desserts include both Chocolate Chip Cookies (the homemade kind) and Tiramisu.
Call Waiter on the Way and order a couple entrees that included Spaghetti with (hand rolled) Meatballs and a side salad with Garlic Cheese Bread. The Garlic Cheese Bread is made out of Ciabatta Bread topped with Garlic Butter and melted Mozzarella. It arrives warm, and the Garlic Cheese Bread practically melts in your mouth.
If you haven't tried Zianos yet, give Waiter on the Way a call. They will deliver a delicious Italian dish in a timely manner and you can order anything on their online menu. Also, stop by one of their Fort Wayne restaurants and enjoy the atmosphere that Zianos has to offer. They truly are a Fort Wayne gem. Bon Appétit!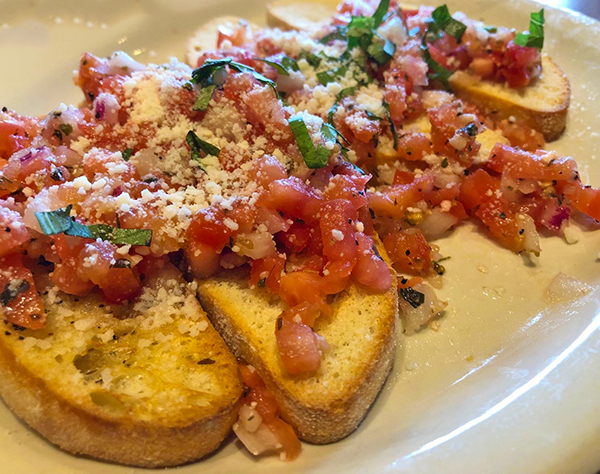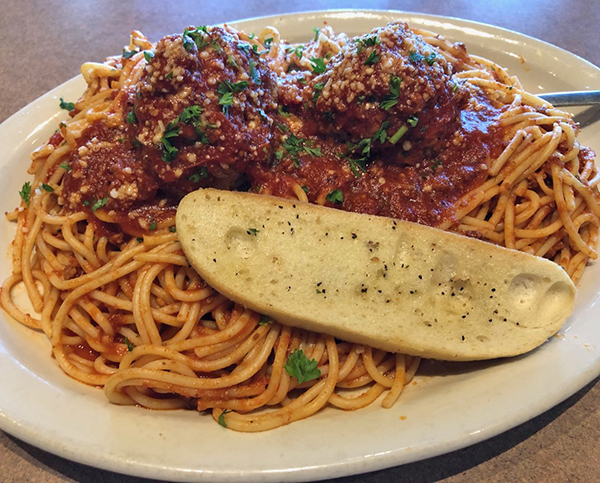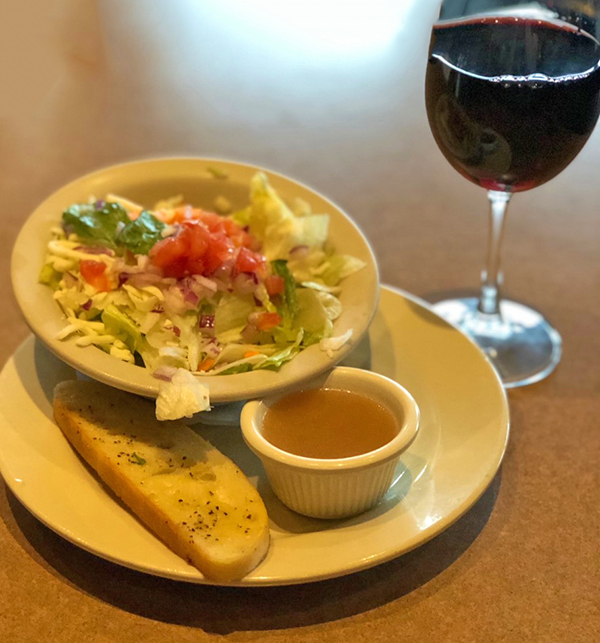 By Stephen J. Bailey